Energy Healing Sessions
Life Changing Workshops, Meditation Programs, Energy Healing Sessions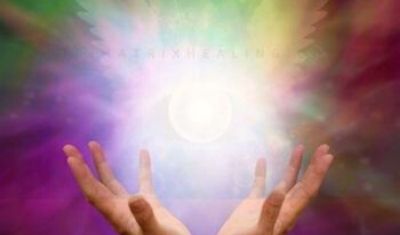 There is an intelligence in the touch of love that heals the past, present and future

ReflexoBalancing™ Technique

ReflexoloBalancing™ technique utilizes the physical, mental and spiritual self of the individual to initiate the self-healing process. Satjit has developed this method of energy healing with his experience spanning over two decades.

Each session with Satjit is unique as the individual experiences profound changes during and after the session at all levels; physical, mental and spiritual.

Satjit works on specific energy points to awaken the self-healing process aiding the individual to experience the release of negative blocked emotions leading to a feeling of lightness after the session.

How and Where?

The session requires physical presence. One should have at least three sessions to get the maximum benefit. You can book a session via the contact form by clicking here.

Trimatrix Energy Harmonization™ Session

JOURNEY TO UNTANGLE THE SOULS PATH - A GUIDE TO ABUNDANT STATE OF THE SELF

Trimatrix Energy Harmonization™ Session untangles and clears the blockages in one's life path. It is a gently powerful technique that aligns the energy field of the participant with that of the eternal consciousness.

This process unveils the hidden potentials and gifts as it opens the pathways to opportunities in one's life so that the deepest desires can manifest into abundantly beautiful experiences.

Trimatrix Energy Harmonization™ sessions clear the blockages, resolve deeply ingrained issues in all aspects of an individual's life. During each session, a unique message comes forward as a gift from the higher states of pure consciousness for the individual as a key to fulfilling a deeply unfulfilled desire.

How and Where?

This session can be done in-person or online. You can book a session via the contact form by clicking here.

TriMatrix Healing™ Technique

Trimatrix Healing™ Technique rearranges and reconfigures the body, mind and spirit, the three matrices of our living self bonded together by intelligence born of the divine code. It helps to bring inner awareness and inner awakening as a self-actualized individual.

Each session comprises meditative exercises, tasks and methods that help build pathways to a new renewed self as it unfolds beautiful and harmonious experiences with profound positive changes in life.

How many sessions do I need?

Once a week over 4 weeks

Where and How?

The weekly sessions are done online. To find out more, please click here.

What they say

I can't explain in words how grateful I am, that I have met you and you took me in that beautiful journey to discover myself, who I'm really are and what my true desires are. I have a feeling I have woke up from the coma and now I'm starting live the life I always want to. I would like to thank you for your wisdom, for your amazing pure energy you have shared with me. Those sessions have already changed my life, my way of thinking and looking on 'reality' J I have never been so happy and positive before. I know the best is yet to come but I'm on the right truck now. I will let you know when I will fully heel myself from Rheumatoid Arthritis! Now I know, how our minds are so powerful, we just need to discover how to us it right, thank you for helping me in taking a big step into my new life J

I am really happy with the Trimatrix Healing Sessions. It has truly changed my life and the way I look at things. I know that by continiuing all the techniques and meditation I have learnt from Satjit I will soon create something amazing in my life. I would highly recommend Trimatrix with Satjit if you want to change your life and live fully in abundance.
Group Healing Sessions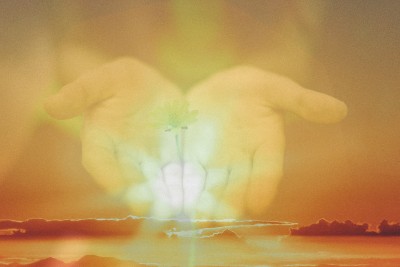 What is it?
Every Thursday, a simple but powerful group healing session takes place. It is free of all conditions and extends to all that exists without boundaries. The proof is in the "change" that begins in those who experience the session.
The Basis of Group Healing Process
The basis of the healing process is gratitude and the support of pure consciousness. "I AM" change is the result that follows the healing session. A heart full of gratitude, together with pure consciousness, create miracles of gifts of health, wealth and happiness.
How do I request it?
Click here to join the group healing program.
Is it really free?
This group healing session is free for all. Just one thing; In return all you have to do in your comfort and capacity is to help a human, an animal, a plant, a situaiton or anything that you wish to help with gratitude and love.
What to expect?
A profound and positive change at all levels of the SELF, your life, and of those around you!
Every Group Healing Session is followed by a message in the form of a free mindful meditations that you can listen to on the official YouTube channel by clicking here.