Inner Awakening Sessions
Life Changing Seminars, Coaching Programme, Powerful Mind & Body Balancing Sessions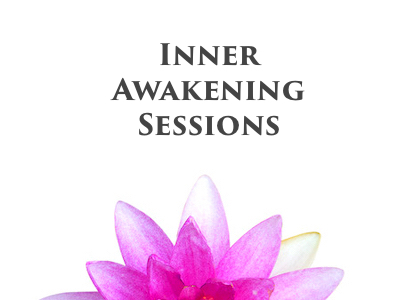 Actualization through Inner Awakening
Finding solutions to the challenges of life through "awakened actualisation"
What are Inner Awakening sessions?
Inner Awakening sessions are designed to bring self-actualization by initiating the process of conversations with the subconscious in order to overcome challenges of life by finding simple solutions to complex problems by inner wisdom and guidance.
These sessions initiate self-discovery as they help in finding ways to untangle inner knots with the help of structured methodology developed by Satjit Adhen.
Inner Awakening Sessions are comprised of inspirational conversations, deep meditations, and thought-provoking tasks. The results that begin to sprout from these sessions are then bound by weekly sessions that are based on ancient yogic principles, thus completing a cycle of self awareness.
Why are these sessions so important in today's world?
We are surrounded by "enough" that never completes us. In today's world this is even more true than ever. The dissatisfaction that arises from the "enough" has left the society with emptiness. More and more people are disenchanted by the abstract nature of the mirage that surrounds them.
Even simple things have become complex issues leaving people confused and lost. Choices created by the society have created scattered minds unable to find joy.
It is said that every problem comes with a pre-designed solution that is waiting to be found. In order to find the solution, one needs to detach oneself from the problem that can be next to impossible for many.
The mind is the creator of everything that exists in one's life. And it will be the creator of all that is to come. The Inner Awakening sessions with Satjit has helped many people untangle their mind leading to a simple but fulfilling life.
These sessions are based on the Inner Life Balance Coaching Programme developed by Satjit Adhen that has helped people around the world with profound changes in their lives.
One to one Inner Awakening Sessions
If you would like to book a session please clicking here. Each session lasts around 40 minutes and costs £30.
Group Inner Awakening Sessions
Group Inner Awakening Sessions are held once a week. To register your interest for a session please click here. Group Inner Awakening Session costs £10 per person
Purpose of the sessions
To open doors to abundance of all good things in ones life
To create and experience better relationships
To have a healthy mind and body
To help one focus on things that are important
To awaken inner strength and determination
Bring a balance to the mind, body and conscious state of being
To become the power hub for beautiful manifestations
To experience happiness and joys
Become self awakened and find solutions to problems
What do the sessions involve?
Profound and inspirational conversations
Structured and personal meditations
Creative thought proving tasks
Exercises based on ancient yogic principles
If you would like to book a session please clicking here.