Meditation Program
Life Changing Workshops, Meditation Programs, Energy Healing Sessions
Trimann™ Meditation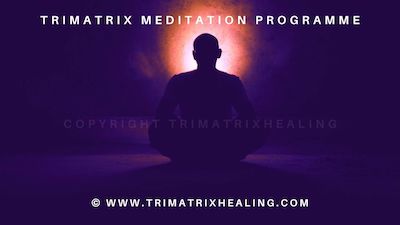 Meditation is the observance of the self in relation to all that exists in one's reality.
The keyword is "observance", rest is simply a distraction

Join the Trimann™ Meditation Program
Become a "Conscious Observer"

Are you ready for the next step to connect with your eternal inner-self and the eternal inner-universe? By joining the Trimann™ Meditation classes and program, you will find the methodology of self-actualization through inner awakening. Each level of Trimann™Meditation program is designed to empower through observance.

Through these meditation classes, you will being the process of change and self-healing. You can read about the founder and his journey through which he has helped change peoples lives all around the world.

Trimann™Meditation program will lay the foundation of a new you over a 10-week journey. Over this period you will observe the unfolding of harmony in your life and changes that will redefine your reality. Each step will take you on a journey towards self-actualization that will begin the process of an awakened self.

WHAT ARE THE BENEFITS OF MEDITATION?

Being aware and consciously present in one's action is the key to happiness, success, and harmony. Mindful meditation helps the individual to be an awakened observer and creator of positive life changes.

MINDFUL MEDITATION?

Mindfulness is to be "aware", meditation is the path to awareness. Meditation is an endless journey inwards into the depths of the inner universe. Mindfulness is acceptable to those who find the origin of meditation from the spiritual domain.

How to be a part of the meditation program?

Please register by clicking here to be a part of this meditation program. Once registered, you will be invited to join an informative session to familiarise yourself with the Trimann™ Meditation program. Following this, you will get access to 10 structured online classes. In addition to this, you will have access to a live online meditation class each week.

Free Mindful Meditations




You can access a library of free mindful meditations on the official YouTube channel by clicking here.

Every week on Thursday a new short mindful meditation in the series "Inner Awakening Classes" is released. If you would like to be notified, please subscribe to the official Youtube Channel and click the bell icon.