Meditation Program
Life Changing Workshops, Meditation Programs, Energy Healing Sessions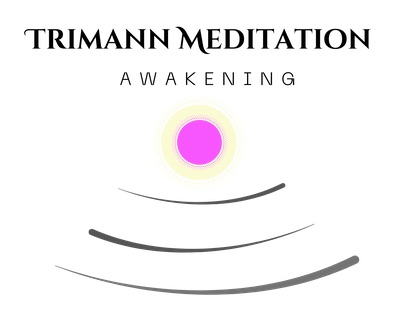 Meditation is the observance of the self in relation to all that exists in one's reality.
The keyword is "observance", rest is simply a distraction.
Program Dates
Group Programs

July - New Group starts on: 26/07/2022 at 07:00am GMT

Register by: 25/07/2022

August - New Group starts on: 30/08/2022 at 07:00 am GMT

Register by: 29/08/2022

One-on-one program

Please contact for availability and registration.
Join the Trimann Meditation™ Program
Become a "Conscious Observer"

Learn how to awaken and balance the SELF with the Trimann Meditation™. This 21-day life-changing technique is easy to follow and can be applied to one's daily life to bring positive results.

Trimann is a unique meditation technique that works on the "upper and the lower minds of the self". It realigns and harmonizes the upper and lower minds of the self with the divine eternal mind to give self-actualization through inner-awareness.

During these 21 days, the transformative process of Trimann Meditation™ leads to profound positive change in life and opens the pathway to the highest potential of the self.

Important information

This program takes 21 days to complete.

The actual days to complete this program is 21 days or 3 weeks, but the total duration to complete the program is dependent on scheduling and breaks in between each stage.

You can have a mutually agreed break in between each stage.

There are 3 stages in this program.

Each stage of this program comprises 7 consecutive days.

Day 1 of each stage begins with a meditative workshop lasting 90 minutes.

The following 6 days consist of inner work, tasks and exercises.

Although the break does not affect the process of the program, your commitment to it is imperative.

A group setting is less flexible due to scheduling issues. Therefore, if you miss a group session, a recording of the program will be provided when possible.

Feedback and support are available during each stage.

The program remains incomplete until all steps, parts and stages are achieved.

Where and how?

You can participate in this program online in a group or one-on-one.

Group or One-on-One

It is your choice; Some people find it easier to work on a one- on-one basis whilst others work well in a group setting. The program is complete in both settings.

So what is the difference?

The main difference is as follows:

One-on-One session: Both the main sessions and the support sessions are private.

Group session: Main sessions and support is done in the group setting.

WHAT ARE THE BENEFITS OF Trimann Meditation™?

Trimann Meditation™ helps to become a self-aware individual and a conscious observer, an essential step towards a fulfilled life.

It aligns one's desires with the universal divine force. This act of alignment helps to manifest positive states of health, wealth and happiness.

Each session of this meditation process is unique as it provides a new perspective on understanding challenges and overcoming them with pragmatic solutions through renewed inner vision.

It reduces stress and anxiety as it helps to bring inner peace and calmness.

With new awakened vision, it helps to give inner strength to overcome challenges.

Experience the mysteries of the inner world and the divine universe.

Find out more

For more information or to pre-register, please click here.