Trimatrix Healing™ Technique
Life Changing Workshops, Meditation Programs, Energy Healing Sessions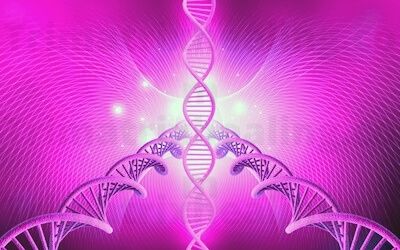 Program Dates
Group Programs

September - New Group starts on: 02/09/2022 at 07:00am GMT

Register by: 01/09/2022

October - New Group starts on: 07/10/2022 at 07:00 am GMT

Register by: 06/10/2022

One-on-one program

Please contact for availability and registration.
Trimatrix Healing™ Technique

Learn the self-healing process to clear energetic blockages with Trimatrix Healing™ Technique. This 4-week program teaches how to reconfigure, realign and reconnect the layers of the self in harmony and attunement with the divine consciousness.

Trimatrix Healing™ is a gentle energy balancing technique. It helps the recipient align with inner strength and overcome imbalances in the mind and body.

The healing process resolves the negativities by untangling the layers and rebinding them to give an experience of a new self. It clears the mind and rejuvenates the body by detoxifying the psyche.

Important Information

This program comprises 4 parts.

Each part has a 7-day process that includes guidance, tasks and inner work.

The minimum time taken to complete this program is 4 weeks.

The actual days to complete this program is 28 days or 4 weeks, but the total duration to complete the program is dependent on scheduling and breaks in between each stage.

You can have a mutually agreed break in between each stage.

Although the break does not affect the process of the program, your commitment to it is imperative.

A group setting is less flexible due to scheduling issues. Therefore, if you miss a group session, a recording of the program will be provided when possible.

Feedback and support are available during each stage.

The program remains incomplete until all steps, parts and stages are achieved.

Where and how?

You can participate in this program online in a group or one-on-one.

Group or One-on-One

It is your choice; Some people find it easier to work on a one- on-one basis whilst others work well in a group setting. The program is complete in both settings.

So what is the difference?

The main difference is as follows:

One-on-One session: Both the main sessions and the support sessions are private.

Group session: Main sessions and support is done in the group setting.

What are the benefits?

It helps to initiate self-healing.

It clears the pathway to a fulfilled life.

It releases negative aspects of the past.

It rejuvenates the mind, body and energetic self.

The process helps to rediscover life.

It creates self-awareness to manifest health, wealth and happiness.

It empowers the self to heal the past and redefine the future.

It transforms life experiences.

It brings inner peace and harmony.

It brings clarity to identifying and working towards one's life purpose.

Find out more

For more information or to pre-register, please click here.

What they say

I can't explain in words how grateful I am, that I have met you and you took me in that beautiful journey to discover myself, who I'm really are and what my true desires are. I have a feeling I have woke up from the coma and now I'm starting live the life I always want to. I would like to thank you for your wisdom, for your amazing pure energy you have shared with me. Those sessions have already changed my life, my way of thinking and looking on 'reality' J I have never been so happy and positive before. I know the best is yet to come but I'm on the right truck now. I will let you know when I will fully heel myself from Rheumatoid Arthritis! Now I know, how our minds are so powerful, we just need to discover how to us it right, thank you for helping me in taking a big step into my new life J

I am really happy with the Trimatrix Healing™ Sessions. It has truly changed my life and the way I look at things. I know that by continiuing all the techniques and meditation I have learnt from Satjit I will soon create something amazing in my life. I would highly recommend Trimatrix with Satjit if you want to change your life and live fully in abundance.