Change Your Mind, Change Your Life
Life Changing Workshops, Meditation Programs, Energy Healing Sessions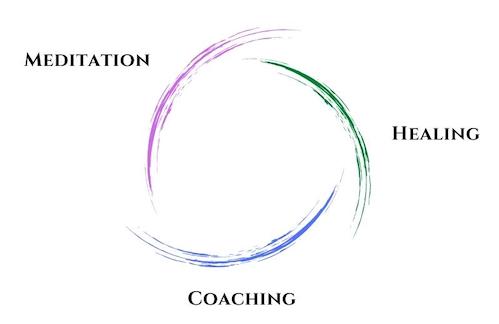 Balance is the key. When you learn this trick, you shall never fall or fail.

About Change Your Mind, Change Your Life™ process

Change Your Mind, Change Your Life™ process will reconfigure, realign and rejuvenate your inner and outer self.

This process has 3 programs:

Although the programs are linked, you don't have to do them in any particular sequence or timeframe. Each program is a complete process in itself. Commitment to time and effort towards a positive life change is the aim of the process.

All programs in the process are practical. Thus, what you learn should be implemented in life to bring real change for a better reality in which we live.

Please note that you do not have to register at once for the complete process. You can choose to do any of the programs that suit your needs. Once you complete the program, you can decide if and when you wish to move to the next one as they run regularly.

Each program is self-paced and designed to work around your time and life. Group programs run on a fixed schedule, whereas one-on-one participation has much more flexibility.

For example, Trimann Meditation is a 21-day program; with three stages of 7 days each. It does not mean that it needs to be completed in 21 days.

In one-on-one participation, the program may be completed over three weeks or over a few months.

For group participation, the program will also have similar but limited flexibility.

Overall, the program is structured to be flexible as it works around your life commitments and time.

The same applies to other programs in the process.

It begins by creating a foundation through the Trimann Meditation™ technique. You can read more about this program by clicking here

The second program is Inner Life Balance Coaching™. This coaching program is an excellent investment in self-discovery and progress. It is a unique and powerful coaching program structured over 10-steps to achieve the pinnacle of the inner and outer self. To read more about the program by clicking here

The third program of the process is the Trimatrix Healing™ Technique. Learn the self-healing process to clear energetic blockages in this program. This 4-week program teaches how to reconfigure, realign and reconnect the layers of the self in harmony and attunement with the divine consciousness. You can read more about the program by clicking here.

Process Structure

This process comprises three programs with a total duration of 27 weeks:

Trimann Meditation™ Program - 3 Weeks

Inner Life Balance Coaching™ Program - 20 Weeks

Trimatrix Healing™ Program - 4 Weeks

It is possible to do the programs individually as each provides unique tools and techniques for personal growth.

How and When

All programs are available online.

How to be a part of this process?

Please click here to register your interest in the program. Once registered, you will receive an invitation with detailed information about the complete process.